Rent storage space in Basel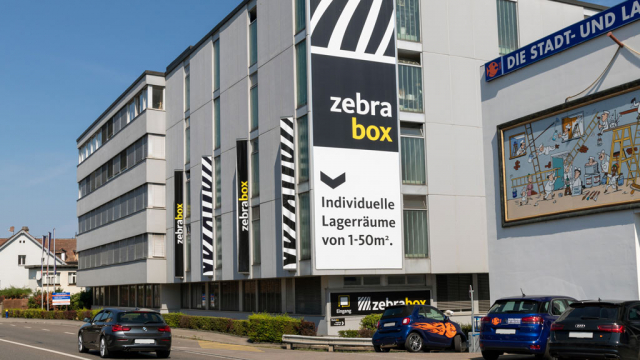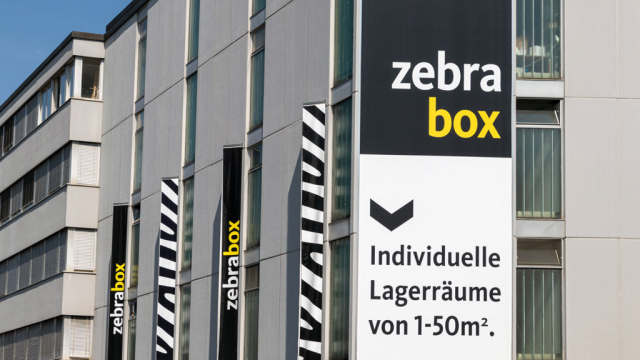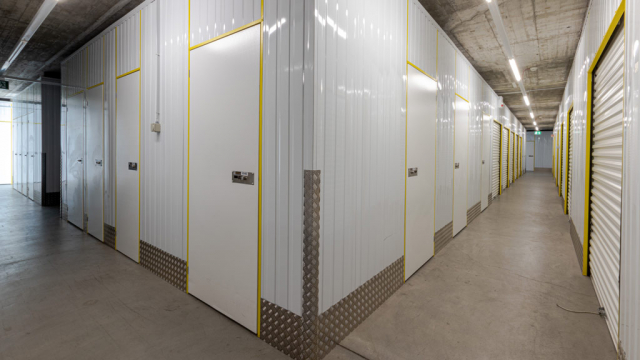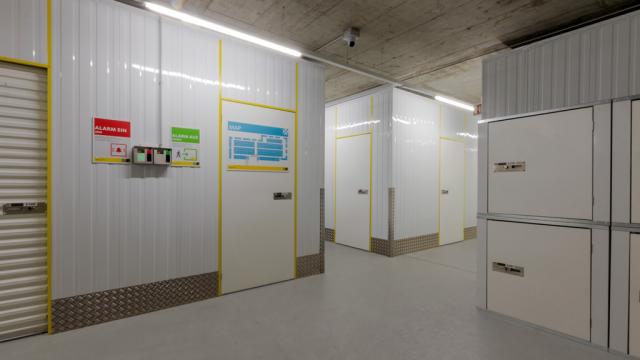 Zebrabox Basel
Lettenweg 118
CH-4123 Allschwil
Tel. +41 (0)61 483 15 15

Opening hours reception:
Monday to Friday 9:00 - 18:00 h
Saturday 9:00 - 12:00 h

Access to storage:
Daily 6:00 - 22:00 h
(24h on request)
Looking for a private storage unit for your furniture or other belongings in Basel? Then you are in the right place! Zebrabox in Allschwil, close to the city of Basel, offers over 800 private storage units of different sizes spread over two floors.
Want to know what a storage unit looks like? Check out our virtual tour.
All advantages of the Zebrabox Basel at a glance:
In person consultation at location
City centre location near Binningen, Neubad and Bachletten
Covered loading and unloading
Loading ramp / lifting platform for trucks
Organization of your move / transport
Packing material on site
Free parking
Fair billing (billing on a monthly basis, not on a 4-week basis)

«Our Basel team is very experienced and always looks to find the best solution for our customers!»
Andreas Bär
Sales Manager
Reasons to trust Zebrabox
Reasons to trust Zebrabox
Free access 7 days a week
Free access 7 days a week
Early bird or night owl? Our storage units are both. You can benefit from free access to your storage unit 7 days a week.
Individual and private
Individual and private storage units
What you store is only your business. Our storage rooms guarantee your privacy.
Security for you and your belongings
Security for you and your belongings
At Zebrabox you will feel safe! Every single storage unit is secured with an alarm and every facility is video-monitored 24 hours a day.
Dry and heated storage rooms
Dry and heated storage rooms
Do you own delicate goods? Our storage units are dry and heated, so that your goods will stay good both short and long term.
Rental from 1 week
Rental from 1 week
Do you need your storage unit only for a short time? Don't worry, at Zebrabox you can easily rent your storage unit from 1 week.
How to find us?
Directions by car
You'll find our reception and parking at Lettenweg 118, 4123 Allschwil, close to the industrial zone Ziegelei and the shopping mall Migros MMM Paradies.
Directions with public transport
Take the tram N°8 from central station direction Neubad till the end of the line, continue along the Binningerstrasse for 500m to Zebrabox. Or take the tram N°8 until the tram station Schützenhaus. From there you can take the bus N°33 until the Migros MMM Paradies.
Convenient storage in Basel
By driving into the underground car park, you can unload your car under cover directly into the goods lift. Several lifting platforms are located in front of the entrance, perfect for delivery by van or lorry. You will find goods lifts and lots of trolleys on site, so there is no more struggling with heavy items.
With Zebrabox, you have independent access to your storage unit 7 days a week. In addition, our storage units near Iselin, Gotthelf and the Basel Zoo meet the highest standards: thanks to a constant temperature and low humidity, you can confidently store your items that need extra care. The units are therefore ideal for storing furniture. Each storage unit is individually alarmed and all of our facilities are also video monitored. Art can also be safely stored with us for short or long periods.
Relocating or planning a trip around the world? When life changes, you often need an immediate storage solution. That's why Zebrabox provides storage units from a minimum of one week and they are available to rent immediately. Thanks to the short cancellation period of only 14 days, you always have maximum flexibility. In addition, you can easily give your notice by e-mail or phone. Whether short or long-term, Zebrabox finds the right storage unit for every situation.
Don't know how much space you need or have a question? Then contact our Basel team by phone today on +41 (0)61 483 15 15 or find your Zebrabox easily online. We look forward to your call!
Comprehensive service
If you want to move without any stress, we can organise your move together with our professional partners, to save you time and give you peace of mind.
Prefer to do it yourself but don't have any packing materials or need a van to transport your furniture? We can help. You will find a wide range of boxes, protective covers, tape, etc. on site and you can also rent a van from us at any time. As a Zebrabox customer, you benefit from an extra 20% discount on vehicle rentals.
Want parcels delivered to your storage unit? No problem! On request, we can accept your parcels for you, put them in your storage unit and inform you via text message.