Flexible storage solutions in Schlieren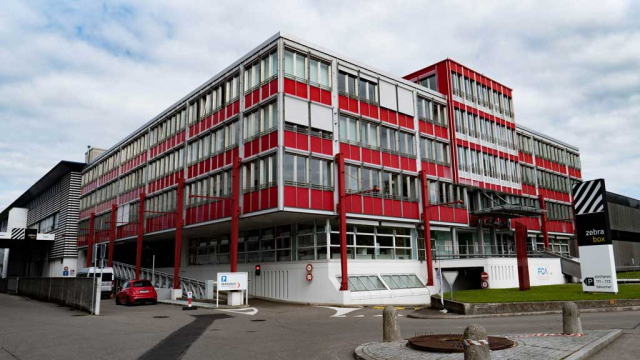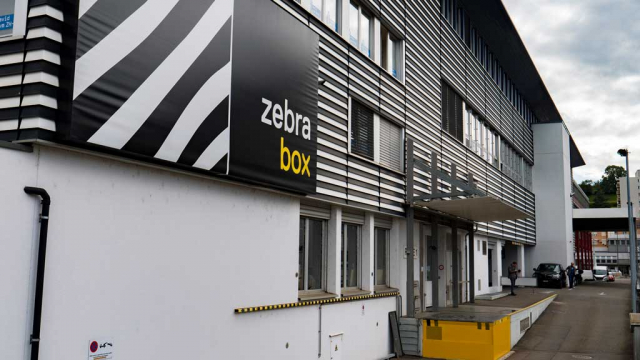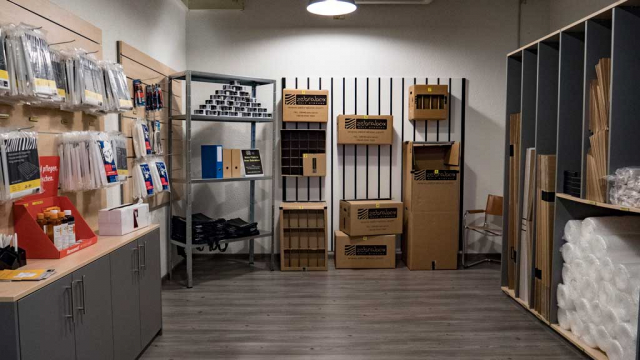 Zebrabox Schlieren
Zürcherstrasse 113
CH-8952 Schlieren
Tel. +41 (0)44 305 31 37

Postal address:
Leutschenbachstrasse 37
CH-8050 Zurich

Opening hours reception:
No permanent reception. Visits possible, please give us a call.

Access to storage:
Daily 6:00 - 22:00 h (24h on request)
Welcome to Zebrabox in Schlieren. Located near Altstetten, Urdorf and Unterengstringen, we provide approximately 600 individual storage units over two floors for your sports equipment, furniture and any other belongings. This Zebrabox branch, located on the outskirts of the city, is the second branch in Zurich. It is the ideal location for residents from Limmat Valley and District 9 in Zurich. Get an first insight into our branch.
Want to know what a storage unit looks like? Check out our virtual tour.
All advantages of the Zebrabox Schlieren at a glance:
Time-independent visit
Covered loading and unloading
Loading ramp / lifting platform for trucks
Organization of your move / transport
Packing material on site
Free parking
Fair billing (billing on a monthly basis, not on a 4-week basis)

«We believe that our most important service is the personal advice that we offer. Our team assesses your storage needs and requirements and helps you to find an immediate storage solution.»
Andreas Bär
Sales Manager Schlieren
Reasons to trust Zebrabox
Reasons to trust Zebrabox
Free access 7 days a week
Free access 7 days a week
Early bird or night owl? Our storage units are both. You can benefit from free access to your storage unit 7 days a week.
Individual and private
Individual and private storage units
What you store is only your business. Our storage rooms guarantee your privacy.
Security for you and your belongings
Security for you and your belongings
At Zebrabox you will feel safe! Every single storage unit is secured with an alarm and every facility is video-monitored 24 hours a day.
Dry and heated storage rooms
Dry and heated storage rooms
Do you own delicate goods? Our storage units are dry and heated, so that your goods will stay good both short and long term.
Rental from 1 week
Rental from 1 week
Do you need your storage unit only for a short time? Don't worry, at Zebrabox you can easily rent your storage unit from 1 week.
How to find us?
How to find us?
By car
From Zurich city follow Badenerstrasse until it changes into Zürcherstrasse. Alternatively you can come via Pfingstweid/Hardturmstrasse and then over the Hermetschloohbrücke (bridge) into Zürcherstrasse.
From the Westring take the exit Schlieren. Follow direction Schlieren Zentrum until the Zürcherstrasse. Make a U-Turn at the traffic light close to the garage "Ford Willy". The Zebrabox is next to Mercedes Garage on Zürcherstrasse 113.
By bus
From Zurich city centre with bus N°31, direction Schlieren. Get out at Gasometerbrücke. Cross the street along the Mercedes Garage then turn left before the FIAT building.
From Schlieren centre with bus N°31, direction Hegibachplatz. Get out at Gasometerbrücke. Cross the street. You will find Zebrabox next to the Mercedes garage.
Convenient storage in Schlieren
If you are delivering your items by car or van, you can load and unload your household goods in a covered area so they are protected from the weather. An additional loading area with a lifting platform also allows deliveries by lorry. There is no struggling with heavy items at Zebrabox! For transporting your goods on site, goods lifts and trolleys are available to help move your belongings easily.
All of our storage units are suitable for storing sensitive objects such as pieces of art or wooden furniture. To ensure that our units stay dry throughout the year, our storage units are heated all year round and have low humidity levels. The security of your stored belongings is our top priority. All of our storage units are individually alarmed and our facilities are under 24-hour video surveillance.
We want to give our customers maximum flexibility. That's why we offer storage units from as little as one week and they are available to rent immediately. Thanks to our cancellation period of only 14 days, you are able to adapt your rental period to suit your ever-changing needs. There is also no need to notify us in writing, just send us a short e-mail or give us a call.
Find your Zebrabox near Unterengstringen and Weiningen or call us on +41 (0)44 305 31 37 to make a no-obligation appointment for a personal consultation in our branch. We look forward to welcoming you soon in Schlieren.
Additional services all in one place
Our additional services include our on-site Zebrashop, where you will find a wide range of packing material such as boxes, tape, protective covers for furniture and much more.
Relocating soon? We can organise your move together with our professional partners, so that you do not have to worry about anything and everything is organised is one place.