Fashion revolution with self storage

Clothes make people – but what do people make with their clothes? The Fashion Revolution movement stands for fair and responsible fashion. We'll show you how to make your favourite jumper last for years and why a storage unit can be your vintage clothing's best friend – mullets ahoy!

What you wear matters
Fair fashion is no longer the conservative brother of fast fashion. Following several tragedies in the fashion industry, the western world is becoming ever more conscious of the impact that excessive consumption has on the Global South. Orsola de Castro – founder of the Fashion Revolution movement and fashion designer – advocates "radical keeping" because it is "as much about mending systems as mending clothing".
Clothing swaps, upcycling & second hand
There are numerous life hacks for getting the most out of your favourite clothes. What might have seemed uncool a few years ago is now being seen in a new light.
Our top tips:
Second Hand: Whether you visit local second-hand shops or online swapping sites, giving an item of clothing a second life is definitely the most sustainable solution and it's fun! In Switzerland, there is an online fashion marketplace called Kleiderberg. When it was founded in 2015 the focus was on kids' fashion but today it has something for everyone. If you get fed up with your wardrobe, open your own shop. It's also a great way to make a bit of money!

Repair: Baggy top or ripped jeans? A love heart patch is no longer the only option! The new trend is "visible mending", i.e. repairing clothes in a way that is deliberately visible. You can be proud of your favourite clothes knowing that they are completely unique. Isn't it great knowing that everyone can see how much love and effort you have put into your clothes?

Concious shopping: OK, we know that no one wants to buy pre-worn pants – second-hand and clothing exchanges do have their limits! When you are making a new purchase, you can carry out THE ultimate company check. Try out the Good On You app to see how sustainable your favourite brands really are. You can get the app for your iPhone or on Google Play.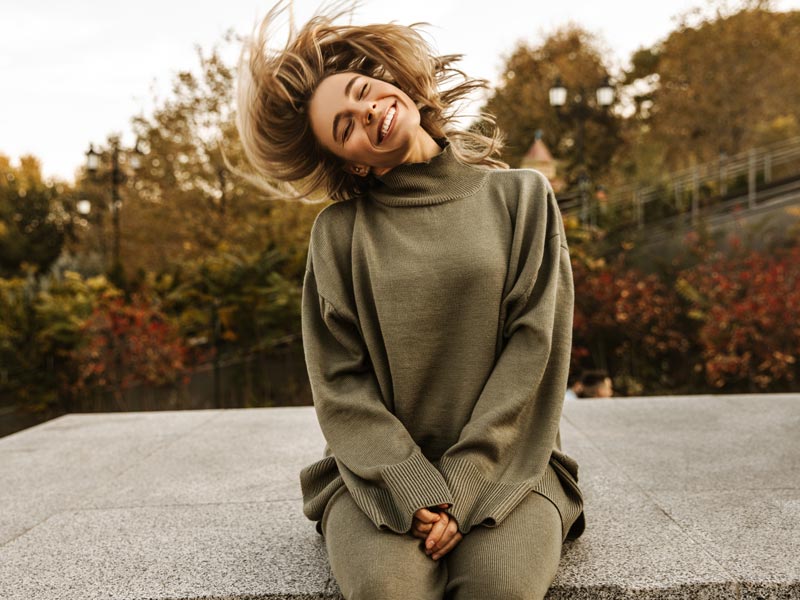 Moths, fashion revolution & self storage
If you want to keep clothes for a long time, you'll need to store them in your wardrobe. However, the problem is that there is always a risk of moths finding their way into your home. They are magically attracted by smells and light or can be brought in by a gust of wind. Moths eat animal fibres such as wool, silk, fur and feathers. You can use lavender, lemon oil, thyme, cedarwood, sandalwood or natural soaps to help prevent an infestation – moths and other insects don't like these smells. Avoid "moth repellents" that you can buy in shops. These contain pyrethroids, which can also be harmful to humans.
When it comes to clothes, the most sustainable option is to reduce the number of garments that are produced. With self storage, you can be sure that your favourite item that you wore on many memorable occasions or your jumper from your grandma are stored safely. This guarantees your clothes a long and happy life.
For a sustainable fashion industry with Zebrabox
Whether you're planning your next clothes swap, preparing to give your favourite items a new lease of life or simply don't want to part with your treasured pieces: self storage gives you the opportunity to become a fashion revolutionary. Zebrabox enables you to store your precious belongings safely. Plus, our storage units have 24/7 access so you can still grab your things at any time. Rent a Zebrabox for a minimum rental period of just one week and start your own fashion revolution!