Movu.ch and Zebrabox — a sound partnership

Anyone who needs storage space often also needs a reputable removals or cleaning company. And people who are moving home usually require more space in the short or medium term. This realisation made it both sensible and necessary for Zebrabox to team up with the new removal platform, Movu.ch.
What is Movu.ch?
Movu.ch helps its customers by providing a worry and stress-free relocation experience at no cost. They make it easy to compare online offers from removal and cleaning companies, allowing searchers to benefit from customer ratings left by previous users. In addition, Movu.ch attaches great importance to personal advice and so always contacts each customer directly. And it's all free!
In addition, in a client log-in section customers receive additional benefits, such as discounts on car rentals at Europcar or Hertz, furniture vouchers, spa vouchers, rent deposit insurance, bank benefits and much more.
The online platform also contains valuable tips & tricks and blog entries which are added almost daily.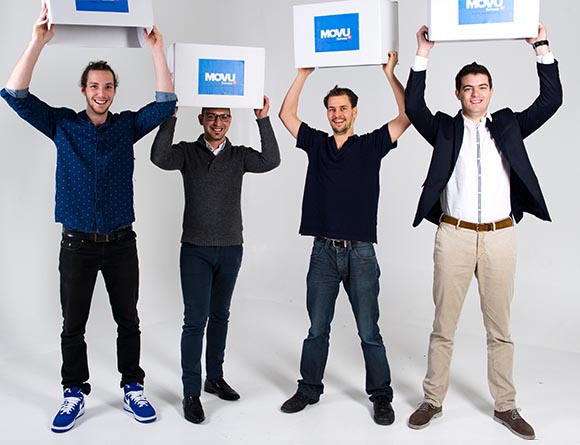 Why are Movu.ch and Zebrabox such a good fit?
It's very simple: moving and storing go together like spaghetti Bolognese and stains on white shirts. This has always been the case and will probably remain so for a long time. People moving home often need temporary storage, and people who rent storage rooms need to transport their furniture (or other possessions) there. Furthermore, sooner or later the storage customer will need to vacate the storage room and arrange transport for the stored goods.
We want to make the transport of goods to and from their personal storage rooms as easy and comfortable as possible for our customers. This is where Movu.ch comes into play — customers are presented with a range of reputable suppliers from the relevant region who can be booked directly via the online platform.
In addition, at Zebrabox we have found that the majority of our customers require not only storage, but also removal services. It is therefore an obvious choice to bring a professional and efficient online platform like Movu.ch on board, which can serve the extra needs of our customers (for the time being only in German-speaking Switzerland).
How can Zebrabox customers benefit?
This is also nice and simple — just click on Movu.ch, enter your information, get quotes and select the best ones.
As already mentioned, Movu.ch's agency service is free. So why not try it?