In conversation with CEO Christian Schmutz
Zebrabox is going from strength to strength and is constantly evolving. Areas such as digitalisation, property development and expansion dominate the day-to-day work of our CEO, Christian Schmutz. We interviewed him to chat about all things Zebrabox.

Hello Mr Schmutz, what do customers appreciate most about Zebrabox?
Our customers often mention the quality as well as the speed and ease with which they can use our services. I'm always pleased to hear this.

Like the zebra's stripes, each Zebrabox customer is unique. How is Zebrabox itself different from the other self-storage providers?
We try to offer our customers a unique combination of quality, comfort, service and security in top locations. I believe that we succeed pretty well in this at times.

How would you describe self storage in one sentence?
Self storage is a simple solution to the complicated stress of everyday life.

You have already been interviewed internally once back in 2015. In the meantime, a number of sites have been added, including a self-built one. How has Zebrabox developed and changed?
Zebrabox is growing continuously. Our business model, which used to be based exclusively on rental properties, is increasingly being operated in our own properties. We have also become more digital for our customers. However, our organisation always offers the customer the choice of how and when to contact us or rent a storage space. Digitalisation should never be at the expense of customers, but simply serve to offer customers more options as well as better service.

By the end of this year, there will be at least 12 Zebrabox branches. Can you tell the readers something about future projects?
After a strong expansion in German-speaking Switzerland, we will once again be able to open a location in French-speaking Switzerland. That makes me happy, because the whole adventure started almost 20 years ago in French-speaking Switzerland – in Lausanne.

The climate crisis is omnipresent. How important is environmentally friendly management and sustainable construction to you?
In the case of new buildings, it is now possible to construct buildings that produce relatively few, if any, net CO2 emissions. But the construction itself is a challenge in terms of CO2. That's why we also like to convert existing properties. Almost half of the energy used in the life of a property is during construction.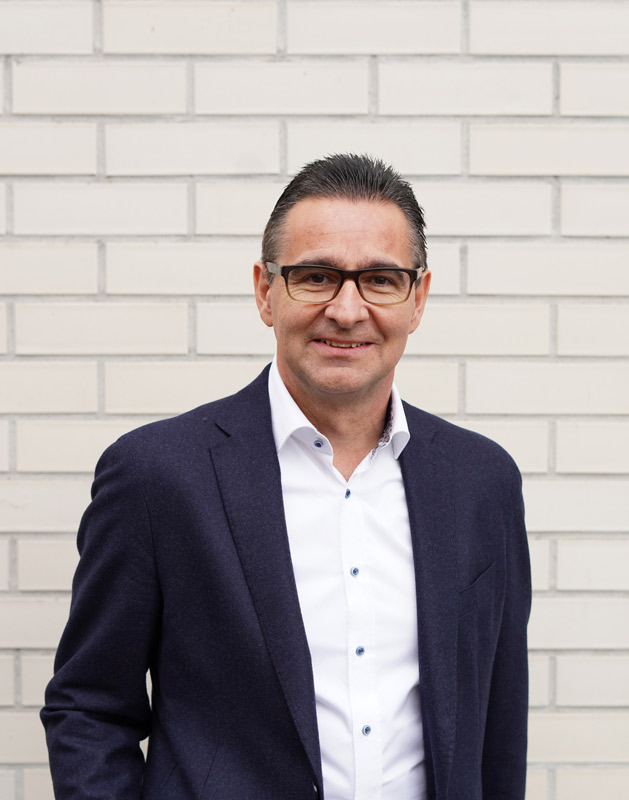 What is Zebrabox's vision? Will there be a Zebrabox in every major Swiss city at some point?
Yes, that's what we are striving for. Hopefully there will also be Zebrabox sites in some slightly less densely populated regions.

Now, between you and me. You are constantly in contact with authorities due to various construction projects. Is bureaucracy in Switzerland really as bad as rumoured?
Compared to other countries, here in Switzerland we still have a high level of competent, and comparatively unbureaucratic, authorities. However, there is a tendency towards more requirements and form filling, which massively increases the construction time. This is more noticeable in certain cantons than in others. That doesn't necessarily have to be the case.

What are your main everyday tasks as CEO of Zebrabox?
As I am primarily concerned with the development of the business, the strategic orientation of business operations as well as real estate development form a large part of my job. It is important to me to create the global framework conditions that give the company the means to develop in a constantly growing environment. This includes developing the expertise of team members, guiding them and giving them support so that they can successfully carry out their roles. The search and development of new locations also demands a lot of my attention.

Which task do you like the most? Is there a task that you could also do without?
The best thing is being able to achieve a diverse range of individual goals with a team of complementary people. In real estate development, which can often take several years, it is very rewarding when the first customers can finally use the new site. I would gladly do without the many small daily time-consuming tasks that always crop up.

You are the father of two children. What do you tell your child if they do not want to do their homework?
I try to make it clear to them that they are only doing the tasks for themselves and for no one else.

How do you enjoy a free summer weekend?
It really depends. I enjoy spending time with my family, travelling, being in my small plane or – even better – doing all of this at once.