Peppes Ingwerer — From crazy notion to success story

Simon Borchardt and Philip Jenzer, both from Bern, initially got to know each other through music. At the same time, the two lads must have noticed the empty bar shelves in their home town — how else do you dream up the idea of producing your own ginger liqueur? Be that as it may, the two young entrepreneurs are achieving great success with their creation, supplying numerous bars throughout Switzerland. The liqueur has also recently been made available to order via their website.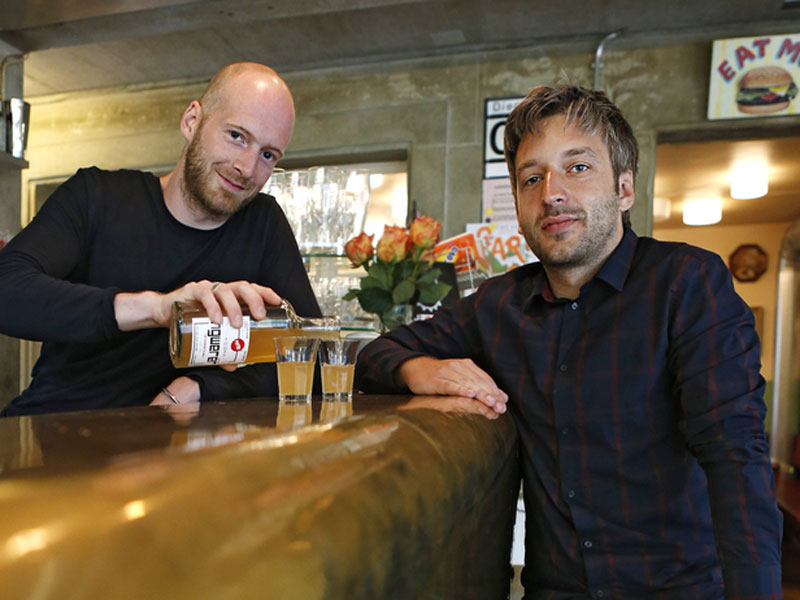 Home-made ginger liqueur
"Peppes Ingwerer" is made independently and by hand, producing a ginger liqueur of unequalled taste and quality. At first, the two young entrepreneurs Simon Borchardt and Philip Jenzer produced their speciality at home in their kitchen. However, as this quickly became too small to supply the increasing demand, they rented an external industrial kitchen. Nevertheless, they still produce their liqueur themselves by hand.
The long search for a suitable storage solution
"We'd been searching for a suitable storage facility for our bottles, packaging and packaged ingredients for a long time," the enthusiastic duo explained . "When we spotted a Zebrabox poster in Bern by chance, we knew it was exactly what we needed: an easy storage solution!"
Shortly after submitting an email enquiry, they had an appointment to view the Zebrabox site in Bern. "Our expectations were completely exceeded! The Zebrabox site is superbly equipped, bright and clean. In addition, the location is ideal for us and thanks to the 24-hour access, we can always get into our storage room."
The accessibility also has another advantage: "As we deliver most orders ourselves, it's great that we can park our van right outside the Zebrabox facility. And our work is made even easier by the fact that we can comfortably transport the goods from the storage room to the van using the provided trolleys."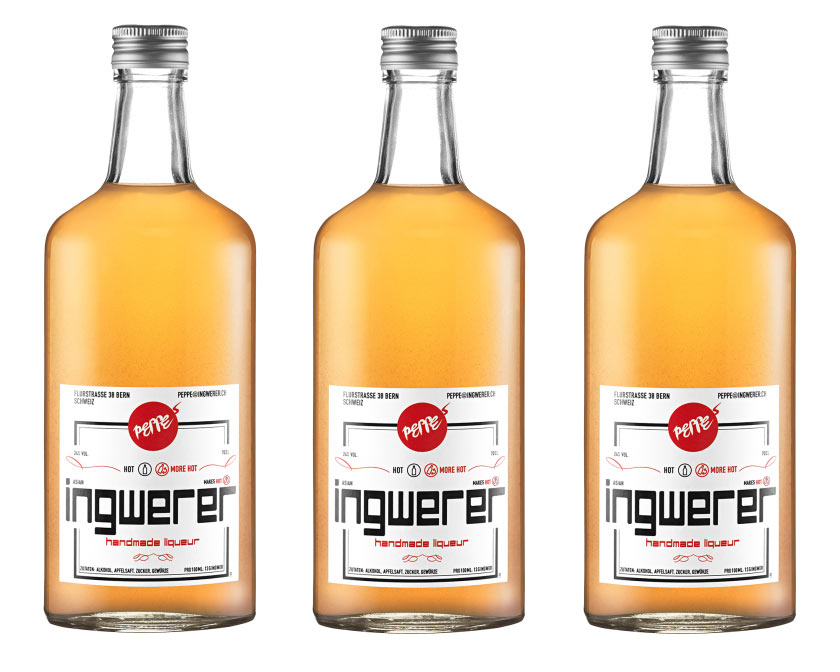 Great confidence in Zebrabox
The young entrepreneurs from Bern say that they soon became confident in Zebrabox and in the on-site staff. Since the beginning, they have benefited from the option to have their ordered goods delivered directly to Zebrabox. "That's a big help for us. We know that the goods will be safely received by the Zebrabox staff and placed in our storage room. It's a great relief for us that we don't have to worry about receiving goods."
Storage change at three-month intervals
The booming success of "Peppes Ingwerer" is highlighted by the pattern of storage room changes at Zebrabox — the guys change to a bigger storage at three-month intervals. They started with just a 3m3 storage box; now the young company from Bern uses a 60m3 storage room which serves both as a warehouse and occasional workspace for picking and packaging ordered goods.
"As we recently made "Ingwerer" available to order on our website, we're more often to be found in our storage room at Zebrabox — it seems our liqueur is just as highly rated by private customers as by the bars we supply in Switzerland and abroad."