Buy moving boxes and packaging material
We sell a large selection of high-quality packaging and moving material at our locations in Basel, Bern, Lausanne, Schlieren, Winterthur and Zurich. Whether moving boxes, bubble wrap, adhesive tape, protective covers or tissue paper - everything is available and ensures that your belongings survive the exertions safely and undamaged.
And the best thing is: We have the right moving box for (almost) every item in our range, such as federal files, books, glasses, hanging files, clothes and wine bottles. You can choose from a total of nine different cardboard boxes (see below). Our three-layer moving boxes are particularly high-quality and hard-wearing.
Special offer: At the moment we offer 10% discount on the whole assortment!
Would you like to buy packaging material? This is how it works:
It is best to call us directly or contact us via our contact form
We take your order and have the goods ready for you to pick up
You can pick up your order from us via Drive-In
Payment by credit card or on account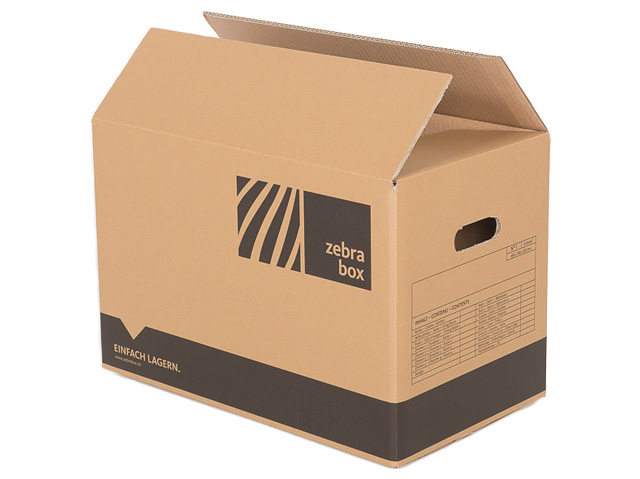 Box Nr. 1
486 x 286 x 322 mm
Books, folders (8 pieces), heavy objects, CD's
3.90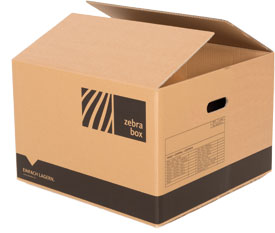 Box Nr. 2
486 x 486 x 322 mm
Dishes, glassware, vases, curtains
5.90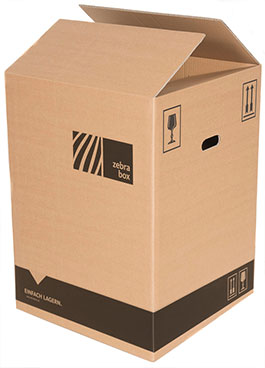 Box Nr. 3
486 x 486 x 672 mm
Bed linen, pillows, duvets, folded clothes, lampshades
8.90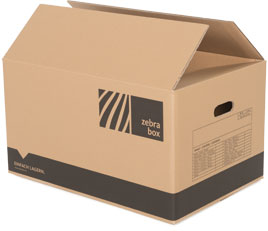 Box Nr. 4
586 x 396 x 322 mm
The "classical removal box" for clothes, pans & pots, lamps, etc.
5.90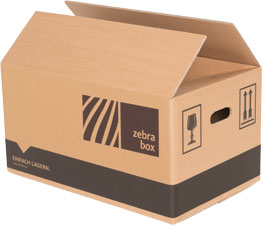 Box Nr.5
600 x 410 x 350 mm
Box for hanging maps
7.40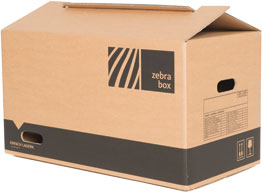 Box Nr. 6
635 x 330 x 330 mm
Multi Box, no tape needed
6.40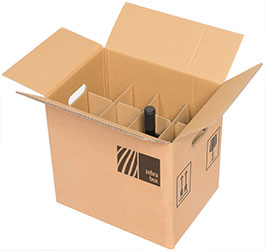 Box Nr. 7
365 x 272 x 354 mm
Bottle box for 12 bottles
5.90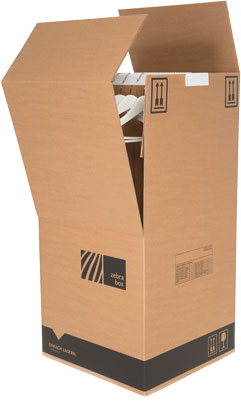 Box Nr. 8
496 x 496 x 1352 mm
Clothes on hangers, coats, suits, pants, shirts
19.90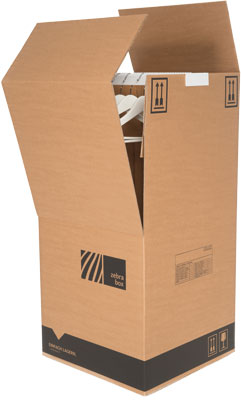 Box Nr. 9
496 x 496 x 1000 mm
Clothes on hangers, suits, pants
15.90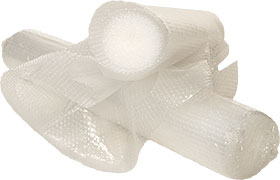 Bubble wrap
10 x 1m
Durable protection for delicate items
13.90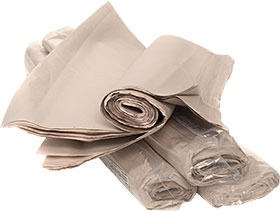 Silky wrapping paper
1 kg
protects your tableware or glasses
6.90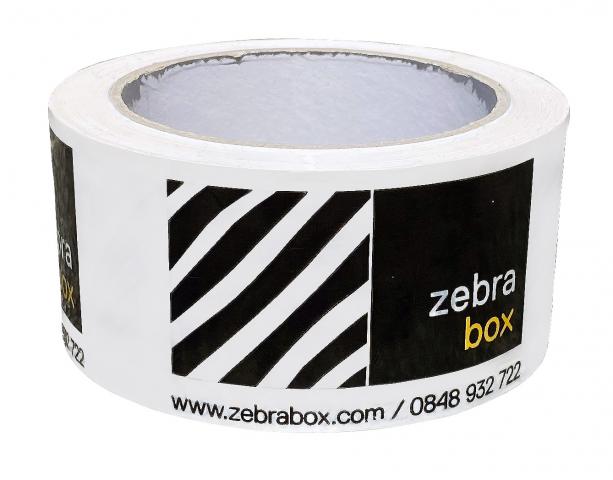 Scotch tape
55 mm x 66 m
The nicest tape on earth
4.90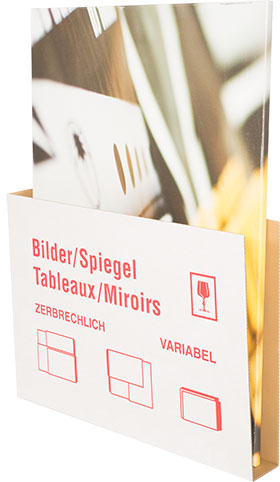 Cardboard protection
820 x 560 x 90 mm
To protect corner of pictures, mirrors, TV-Flat screens
2.90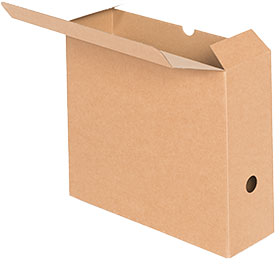 Box file
325 x 100 x 270 mm
Content of a folder 8/4
1.20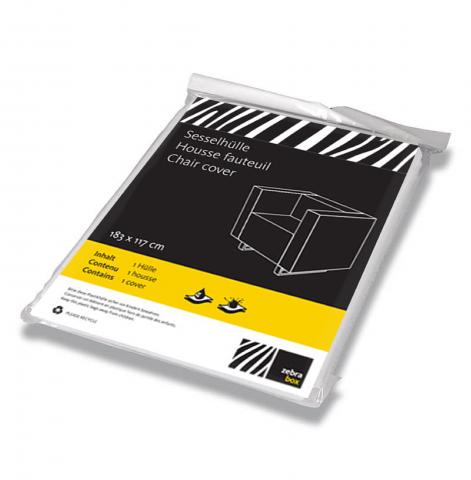 Arm chair cover
117 x 183 cm
Cover for your arm chair
5.90
Sofa cover
114 x 386 cm
Cover for your sofa
6.90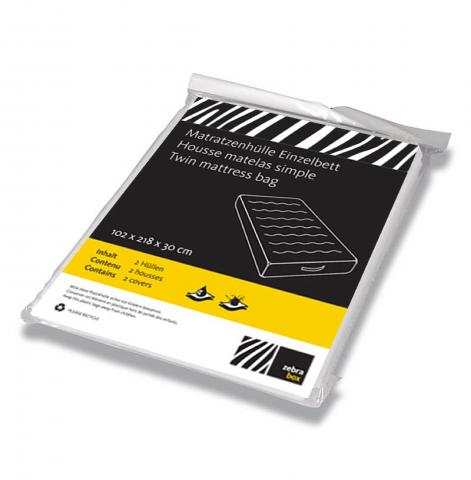 Mattress covers
102 x 218 x 30 cm
Double size normal (2 pieces)
6.90
Mattress cover
193 x 229 x 38 cm
King size large (1 piece)
6.90
Dust cover
3 x 6m
Big dust cover to protect various items
9.90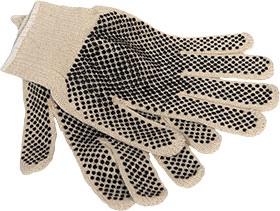 Multi-use gloves
Your hands need protection too
4.90
Marker
To mark your boxes
2.90

Utility knife
The one and only "moving knife"
4.90
Buy complete kits
Are you planning a move and do you need different moving boxes and packaging materials? You have the choice of four predefined complete kits!
Instead of buying boxes and packaging materials individually, you can save time and money with a complete kit that matches the size of your move. Choose the complete kit, pick it up at the closest Zebrabox and your carefree move can begin.
Would you like to order a complete kit? Then call us at +41 (0)848 932 722 or contact us online.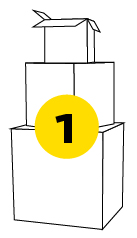 Kit Nr.1
2-2½ Rooms
10x Nr. 4
5x Nr. 1
1x Bubble wrap
1x Scotch tape
1x Mattress cover
1x Silky wrapping paper
99.-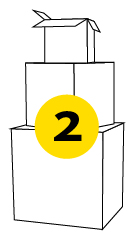 Kit Nr.2
3-3½ Rooms
15x Nr. 4
12x Nr. 1
1x Nr. 8
1x Nr. 9
1x Nr. 3
2x Scotch tapes
1x Silky wrapping paper
1x Mattress cover
1x Sofa cover
194.-
Kit Nr.3
4-4½ Rooms
20x Nr. 4
10x Nr. 1
2x Nr. 8
1x Nr. 3
1x Silky wrapping paper
1x Bubble wrap
1x Dust cover
1x Mattress cover
3x Scotch tapes
1x Marker
1x Utility knife
244.-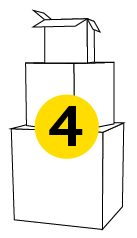 Kit Nr.4
5 Rooms
25x Nr. 4
15x Nr. 1
2x Nr. 9
3x Nr. 8
2x Nr. 3
1x Silky wrapping paper
1x Bubble wrap
1x Dust cover
1x Mattress cover
1x Sofa cover
3x Scotch tapes
1x Marker
1x Utility knife
349.-