Rent storage space in Villeneuve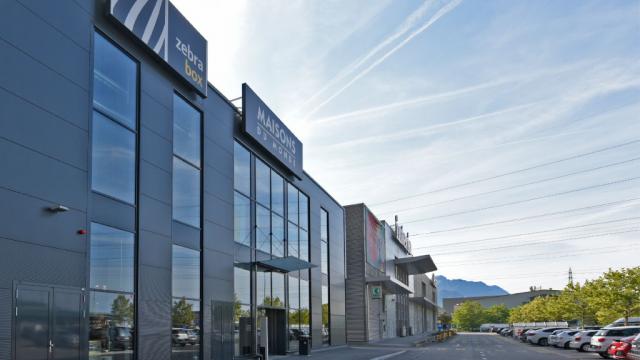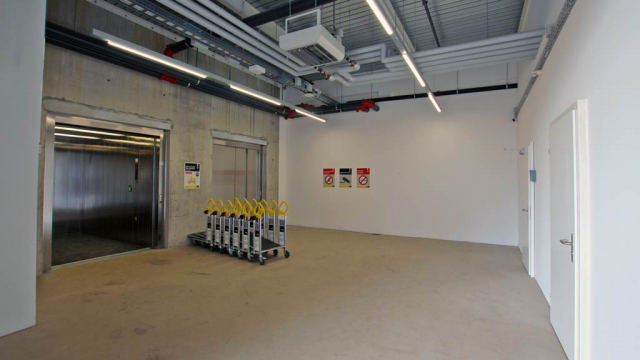 Zebrabox Villeneuve
Villeneuve Retail Park
Chemin de la Confrérie
CH-1844 Villeneuve VD
Tel. +41 (0)21 625 15 15

Opening hours reception:
No permanent reception. Visits possible, please give us a call.

Access to storage:
Daily 6:00 - 22:00 h (24h on request)
Located in the newly renovated "Retail Park" in Villeneuve not far from Montreux, Vevey, Veytaux or Aigle, with excellent transport connections and next to Hornbach, Interio and Pfister, you will find 300 private storage units to store your sports equipment, a few boxes or your entire household belongings. Thanks to the large loading ramp, unloading large trucks is also easy.
Want to know what a storage unit looks like? Check out our virtual tour.
All advantages of the Zebrabox Villeneuve at a glance:
Time-independent visit
Access via App
Covered loading and unloading
Loading ramp / lifting platform for trucks
Organization of your move / transport
Free parking
Fair billing (billing on a monthly basis, not on a 4-week basis)

"At Villeneuve, we are proud to be Zebrabox's most innovative branch and we are delighted to be able to impress customers with our excellent service and state-of-the-art technology."
Sophie Landart
Store Manager Villeneuve
Reasons to trust Zebrabox
Reasons to trust Zebrabox
Free access 7 days a week
Free access 7 days a week
Early bird or night owl? Our storage units are both. You can benefit from free access to your storage unit 7 days a week.
Individual and private
Individual and private storage units
What you store is only your business. Our storage rooms guarantee your privacy.
Security for you and your belongings
Security for you and your belongings
At Zebrabox you will feel safe! Every single storage unit is secured with an alarm and every facility is video-monitored 24 hours a day.
Dry and heated storage rooms
Dry and heated storage rooms
Do you own delicate goods? Our storage units are dry and heated, so that your goods will stay good both short and long term.
Rental from 1 week
Rental from 1 week
Do you need your storage unit only for a short time? Don't worry, at Zebrabox you can easily rent your storage unit from 1 week.
Convenient storage near Montreux and Vevey
This latest branch, which opened in spring 2017, has its own separate entrance with free parking. There are two large goods lifts and lots of trolleys on-site for your use, so that you do not need to carry your belongings.
Whether you are renovating your house or your cellar is simply bursting at the seams, we have storage units of all sizes and for every situation. Your furniture, sports equipment or other belongings are in safe hands with us whether short or long-term. We look after your belongings by ensuring a stable temperature and low humidity, so that even sensitive items, such as solid wood furniture or pictures, can be stored safely with us. For your security, the entire facility is under constant video surveillance and all of our private storage units have individual alarms. Exclusive to Zebrabox Villeneuve, near Vevey, Clarens or Aigle, on request you can access your storage unit with your smartphone.
Sometimes sudden life-changing events require an immediate solution. At Zebrabox, you always have maximum flexibility because you can rent a storage unit immediately and for as little as one week. In addition, with us, you don't need to decide how long to rent for because the cancellation period is only 14 days. As soon as you no longer need the storage unit, you can easily give your notice via e-mail or phone.
Zebrabox Villeneuve is unique in having its own robot to help you on-site. Can't find your storage unit? Let our robot show you the way. Want to visit a storage unit? Our robot can also help you with this. If you have any questions or requests, please get in touch with our customer advisers who will be happy to help.
Not sure which size storage unit you need or have a question? Then contact us on +41 (0)21 625 15 15 or go online to find your perfect Zebrabox.
Additional services all in one place
Want to visit your potential storage unit by yourself? No problem! Give us a call and we will give you all the necessary information.
Relocating soon and need help organising your move? Then let us organise your move for you together with our professional partners, it is straightforward and everything is organised from one place.