Rent storage space in Therwil BL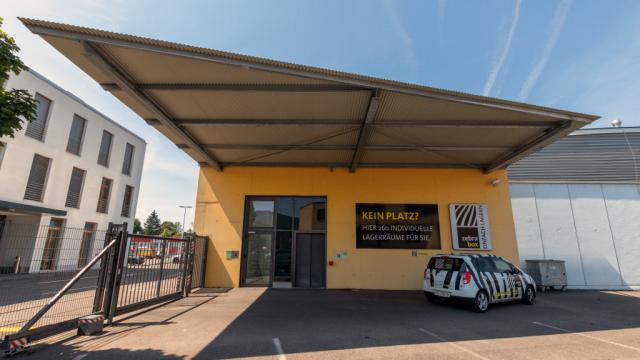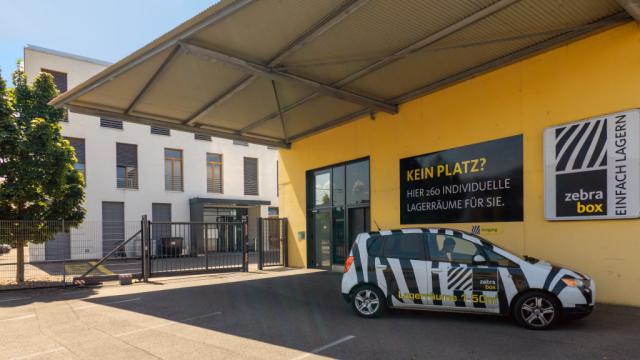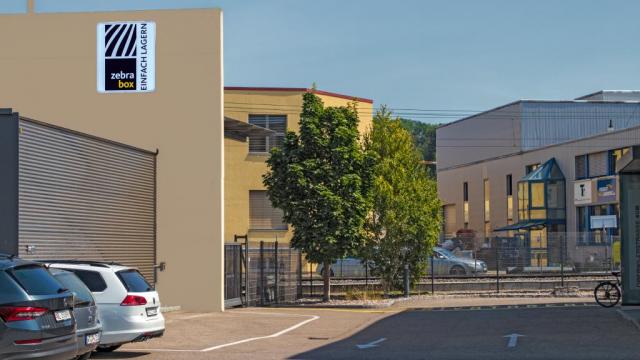 Zebrabox Therwil
(Self Storage Ltd.)
Oberwilerstrasse 40
CH-4106 Therwil BL
Tel. +41 (0)61 483 15 15

Opening hours reception:
No permanent reception. Visits possible, please give us a call.

Access to storage:
Daily 6:00 - 22:00 h (24h on request)
Whether you need more space in your basement or you want to store your furniture while you travel around the world, you can find your own private storage unit in Therwil near Reinach, Biel-Benken and Ettingen. Just a 10-minute drive from Basel, our Zebrabox branch is located right next to Aldi and it has excellent transport connections. Our 260 storage units offer the perfect storage solution for your furniture, sports equipment or entire household belongings.
Want to know what a storage unit looks like? Check out our virtual tour.
All advantages of the Zebrabox Therwil at a glance:
Time-independent visit
City centre location
Covered loading and unloading
Organization of your move / transport
Free parking
Fair billing (billing on a monthly basis, not on a 4-week basis)

"Whether you want to visit your storage unit on your own or would like to take advantage of personal advice from our experts, in Therwil we consider all of your requirements to help find you the perfect storage solution."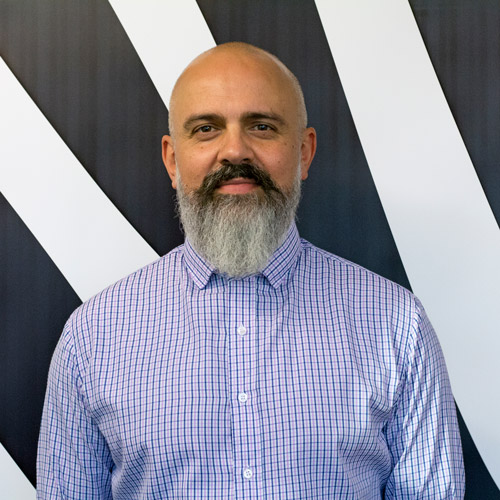 Andreas Bär
Sales Manager Therwil
Reasons to trust Zebrabox
Reasons to trust Zebrabox
Free access 7 days a week
Free access 7 days a week
Early bird or night owl? Our storage units are both. You can benefit from free access to your storage unit 7 days a week.
Individual and private
Individual and private storage units
What you store is only your business. Our storage rooms guarantee your privacy.
Security for you and your belongings
Security for you and your belongings
At Zebrabox you will feel safe! Every single storage unit is secured with an alarm and every facility is video-monitored 24 hours a day.
Dry and heated storage rooms
Dry and heated storage rooms
Do you own delicate goods? Our storage units are dry and heated, so that your goods will stay good both short and long term.
Rental from 1 week
Rental from 1 week
Do you need your storage unit only for a short time? Don't worry, at Zebrabox you can easily rent your storage unit from 1 week.
How to find us?
Directions by car
Zebrabox is underneath the Aldi on the Oberwilerstrasse. You find the unloading zone at the end of the Aldi building.
Directions with public transport
From Basel centre take tram N°10 direction Ettingen. Get out at Hüslimatt and walk to the Aldi Store.
From Ettingen/Therwil take tram N°10 direction Dornach-Arlesheim. Get out at Hüslimatt.
Convenient storage in Therwil
This branch near Oberwil and Bottmingen has a heavy goods lift and lots of trolleys, so that you do not have to carry around your belongings. If you want to deliver your items by car, free car parking is available on site. Alternatively, you can have your belongings delivered by lorry.
The storage units in Therwil are maintained at a constant temperature throughout the year. Consequently, the premises are ideal for storing temperature-sensitive items such as solid wood furniture or electrical appliances.
We take the security of your belongings very seriously. Each storage unit is fitted with an alarm and the entire facility is also under video surveillance. You have access to your storage unit 7 days a week and, of course, it is free of charge. Your storage unit can become the perfect extension for your cellar or flat.
With us, you can enjoy maximum flexibility because you can rent a storage unit from today and for as little as one week. The short cancellation period of 14 days allows you to alter your storage requirements as and when life changes. You can also give notice easily by telephone or e-mail.
There are countless reasons for using Zebrabox storage. You might be renovating your flat, moving house or simply running out of space in the basement. You can choose between different sizes of storage units, from small lockers to larger units. We can provide constant flexibility by adapting the space to your changing needs. Whether it is just a couple of snowboards, your car tyres or even your entire household belongings, we have the perfect storage unit for every situation.
Need help to select the right size storage unit? Don't hesitate to contact us on +41 (0)61 483 15 15 or go online to find your perfect Zebrabox.
Additional services all in one place
Want to visit your storage unit outside of the opening times? No problem. At Zebrabox Therwil, you can visit your storage unit at any time. Call us on +41 (0)61 483 15 15 and make a no-obligation appointment for a personal consultation.
Relocating soon and need help organizing your move? We can help. Let us organise your move for you together with our professional partners. We make moving simple and you can relax knowing everything is taken care of from one place.