Innovative and flexible — eflizzer and Zebrabox

Via the internet shopping site eflizzer.ch, Babutec GmbH is the exclusive distributor in Switzerland of the eflizzer, a foldable, robust and light e-bike with a compact and innovative design. The company promotes individual, urban, electric mobility and is an importer of high-quality, innovative, electrically-powered modes of transport from Asia, such as the eflizzer. These amazing bikes are stored at Zebrabox in Zurich-Oerlikon.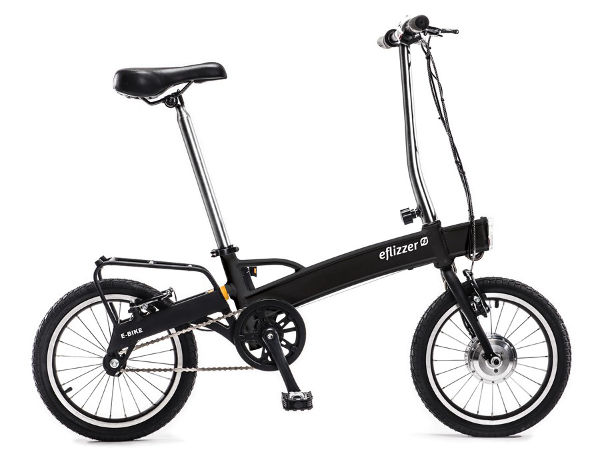 Innovative business models for innovative products
The two entrepreneurs Renato Bastianelli and Marc Bühler aim to win over their customers through new business models and customer experience. To provide the best possible eflizzer experience, they have therefore opted for a direct sales model through selected bike shops and through their own internet shopping site. The combination of direct and indirect sales allows the company to provide better after-sales service for its customers and a faster response to their needs. In this way, quality can be guaranteed at an attractive price with a reliable, highly personal after-sales service.
Flexible, individual and fast — like the eflizzer and Zebrabox
"For logistical reasons, we need an individual storage room that can be adjusted in size very quickly and is also easily accessible to customers and suppliers," the two entrepreneurs pointed out. Furthermore, the choice of location was a very easy decision: "Since we have our head office in Zurich, it was an obvious decision to look for a storage solution in the immediate area. Of course, Zebrabox's innovative range and pricing model were also decisive factors."
The first contact
Atypically, Zebrabox was contacted not by electronic media, but by telephone. "We were very well advised; the helpful staff member on the phone immediately responded to our wishes and requirements. In addition, on our first visit, we were shown appropriate solutions for our storage needs in a straightforward manner."
The two smart entrepreneurs are also delighted with the location of the Zebrabox site, its accessibility and proximity to the airport. "Zebrabox's fair prices and fresh, friendly appearance have obviously helped in our decision to choose this storage solution."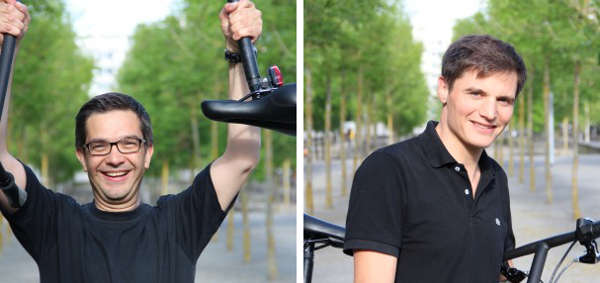 Renato Bastianelli (left) and Marc Bühler of Babutec GmbH
Delivery of goods direct to Zebrabox
Like so many other business customers, Babutec GmbH benefits from Zebrabox' s goods receipt service. This means that new orders of eflizzers are not sent to the company itself, but instead directly to Zebrabox. "The fact that we can rely on Zebrabox to accept our consignments and place them in our storage room makes our work much easier. "Because we have access to our storage room 24 hours a day, 7 days a week, our goods are always available whenever we need them."
Eflizzer and Zebrabox — modern, innovative and flexible
Eflizzer and Zebrabox complement each other very well: both are modern and innovative, both offer their customers flexible and uncomplicated solutions and enjoy responding to their needs.
At Zebrabox, we are excited to see how Babutec GmbH and the eflizzer will continue to grow, and are ready to continue supporting the young company with our tailor-made business storage solutions.